Commercial Building Insulation
Do you need to insulate a new building? Re-insulate/retrofit insulation for an existing building? Call us!
Building Specialties is one of the most well-established commercial insulation contractors in the Houston area. We work with builders, property owners, property managers and general contractors to insulate warehouses, distribution centers, schools, universities, offices, high-rise buildings, government buildings, hospitals, retail spaces, public utilties, restaurants and more.
We use a range of insulation materials including fiberglass insulation batts, poly iso rigid board, vinyl insulation, radiant barrier and rock wool. Long-established relationships with our vendors allows access to additional expertise that is invaluable in formulating insulation solutions for out-of-the-ordinary situations.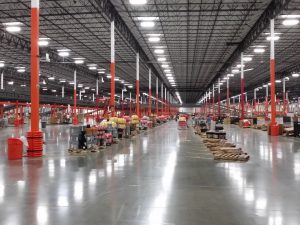 We have been giving our customers energy savings since 1951, offering unmatched knowledge and experience. We service the Houston area, Galveston, Baytown, College Station, Austin, San Antonio, Dallas and other areas in Texas. We have always maintained a reputation for high standards of customer satisfaction and integrity and we look forward to establishing and maintaining a mutually profitable relationship with our customers based on competitive bids, prompt service and reliability.